Esta nota foi publicada no Site Oficial da Academy Country Music: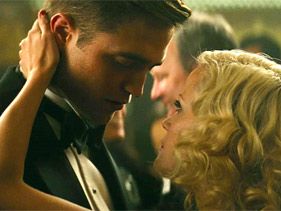 A Academy of Country Music  anunciou hoje que a actriz vencedora do Oscar, Reese Witherspoon e Robert Pattinson estão programados para apresentar juntos, como parte do 46 º Annual Academy of Country Music Awards, que tem como anfitriões Reba e Blake Shelton.
A cerimónia, que homenageia os grandes talentos da música country, bem como os mais quentes emergentes artistas da indústria e será transmitida ao vivo do MGM Grand Garden Arena, em Las Vegas, no Domingo, dia 3 de Abril de 2011.
Pattinson e Witherspoon juntam-se aos previamente anunciados apresentadores, Nancy O'Dell e Ryan Seacrest. E ainda mais, Alabama, Dierks Bentley, Ronnie Dunn, Sara Evans, Martina McBride, Reba, Blake Shelton, Carrie Underwood e Zac Brown Band com James Taylor e os candidatos a Entertainer of the Year  Jason Aldean, Toby Keith, Miranda Lambert, Brad Paisley, Taylor Swift e Keith Urban também foram anunciados como actracções no 46th ANNUAL ACADEMY OF COUNTRY MUSIC AWARDS.
Reese Witherspoon é mais conhecida por vencer o Oscar ao retratar a estrela da música country June Carter Cash em 2005 no fime Johnny e June. Robert Pattinson é mais conhecido por interpretar o vampiro Edward Cullen na Saga Twilight. Em Abril, Witherspoon e Pattinson estrelarão Water For Elephants